Exchange Magazine Online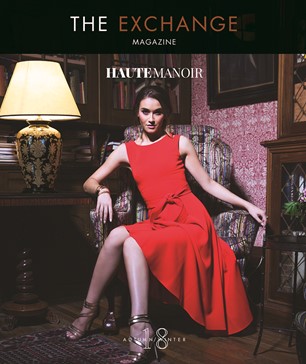 Autumn/Winter 2018 Exchange Magazine Out Now
The Autumn/Winter 18 edition of The Exchange Magazine is out now and free to pick up in the centre. It is also available to read in the extended, fully interactive digital edition, which can be accessed via the website or downloaded to mobile devices with The Exchange Magazine app for Apple, Android & Kindle.
This edition marks a significant milestone for the magazine, as it's the 10th Anniversary issue.
Over the last ten years, the magazine has reflected a decade of seasonal features and trends, highlighted through some of the UK's most popular brands found here in The Exchange.
It's marked the arrival of new stores, such as Dr Martens, Radley, Jack Wolfskin, Bobbi Brown, Patisserie Valerie and Harvey Jones, and featured interviews with the likes of Bryan Adams, Nick Hewer and Gareth Malone.
The magazine has also featured a bespoke photoshoot since 2014, something that continues this season with a location shoot at one of Nottinghamshire's most elegant country house hotels, Langar Hall. The AW18 Exchange Edit showcases the best of the latest fashions from our stores, so head to Page 18 for some Haute Manoir.
To ensure you're fully cued up for the season, our regular trend guru, Nottingham fashion designer and stylist, Susi Henson, once again offers her insights for AW18's key looks in this edition's Trend Settings on Page 8, while the style pages further highlight autumn's fashion styles and accessories, beauty must-haves, men's style and inspiring gift ideas.
Another magazine regular over the last 10 years has been Chris Goodrum from Gauntleys, The Exchange's resident expert on all things liquid. This issue, he draws on his many years in the business to ponder whether the quality of your favourite dram has been sacrificed for quantity. Turn to Page 33 to meet this Questionable Character.